17th to 21st May 2019Department of Design, IIT Guwahati
Ishanya is the annual design, technology and art festival of the Department of Design (DoD), IIT Guwahati. This exhibition routinely showcases projects by design students and faculty of the department. However, Ishanya 2019 is much more than just an exhibition.It is a celebration of design, art and the evolution of the same along different timelines and time zones. Ishanya 2019 promises to be a week full of activities, presentations, exhibitions, film screenings and much more, woven around the legacy of Bauhaus, IDC Bombay and IIT Guwahati. It would be apt to call Ishanya a journey that design, technology and art have made together till date.
It will surely be a takeaway for audience that is new to the field of design. Ishanya 2019 also includes a new initiative, Abhilasha - workshops for school children to give them an insight into the scope and careers in the field of design.
The Department of Design (DoD), one of the thirteen departments at IIT Guwahati, was set up with a vision to enkindle some of the brightest minds of the country with a passion for innovation, creativity and lateral thinking.
The department offers Bachelor's, Master's, and Ph.D degrees. The focus of the program is the study, invention, and creative use of technologies to create aesthetic, effective, usable and enjoyable experiences through interdisciplinary research in engineering, design, behavioral and social sciences, and to understand the impact of design on individuals, groups, and organizations. The department motivates students to pursue not only what they are taught, but to go above and beyond and follow their interests. Students are urged to step out of their comfort zones. The department envisions to produce successful graduates who will be capable of leading the changing scenarios of today and tomorrow through thought, innovation and values.
Speakers
Ishanya 2019 promises action packed sessions with some of the leading designers from top institutions and industries to share thier design journey on a single platform. The essence will bring forth panel discussions, workshops, interactive sessions, and the future of design in India.
Prof. Sudhakar Nadkarni
Founder, department of Design, IIT Guwahati

One among the Fathers of Design in India, Prof. Sudhakar Nadkarni was instrumental in the setting up of IDC, at IIT Bombay, and DoD, at IIT Guwahati. Inspiring many, he has always stood for the cause of quality design education in India.

He is a member of the International Council of Societies of Industrial Design Working Group and the Working Group for Developing Countries / Design Information Group.
Prof. Dhirendra Nath Buragohain
Founding Director, IIT Guwahati

In 1994, Prof. Buragohain moved to Guwahati to set up IIT Guwahati and retired as its founder Director in 2003. Dr. Buragohain's field of work has been computer analysis and finite element stress analysis of structures and development of software for analysis and design of structures. Dr. Buragohain served as a non-official director at General Insurance Corporation of India and Bongaingaon Refinery; as a member of the Scientific Advisory Committee to the Union Cabinet; as a member of the Insurance Regulatory Development Authority of India; and as a member of the Board of Management of several central universities. He was appointed by the President of India as Chancellor of Nagaland University in 2012.
Prof. Uday Athavankar
IDC School of Design, IIT Bombay

Currently works as Adjunct professor at Industrial Design Centre, IIT Bombay and as mentor to startup Twobythree involved in Gamification of user understanding. Alumnus of JJ 1961-66 batch and later worked as an architect for 4 years before switching over to Industrial Design in 1970. As UNESCO fellow he studied Industrial Design at Institute of Design, Illinois Institute of Technology, Chicago. Since then, he has been dividing his time between design education, design research and design related consulting for companies. Some of his designs have won national and international awards. He was honored by the President of India for his design of India specific low cost ATM for NCR. In January 2015 he was conferred honorary membership of Association of Designers (ADI) in Pune. Same year he was recongnized by Kich as 'Architects beyond Architecture' for his work 'Beyond Architecture'.

He has served as Head, Industrial Design Centre, Dean, Indian Institute of Technology and later as a Member, Governing Council, Indian Institute of Technology Bombay. He is also on the advisory board of several international research journals.
Prof. A.G. Rao
IDC School of Design, IIT Bombay

A.G. Rao (Ananthapuram Gopinatha Rao) is a faculty member and professor at Industrial Design Centre, Indian Institute of Technology Bombay and was the Head of IDC during 1987-90. Having been a core faculty at IDC developing courses in Basic Design, Product design, Creativity and Design philosophy, Prof. Rao also guided 120 M.des projects and is currently guiding a Phd student. He is a member of the editorial board of International journal of Bamboo and Rattan. Prof. Rao has been very active professionally and designed more than 20 products for Indian Industries, including "Electronic Voting Machine' being used in India.
Mr. Rajesh Dahiya
Founding Director, CoDesign, Gurugram

Formally trained in graphic design (NID, Ahmedabad) & interaction design (Ivrea, Italy), Rajesh Dahiya is the founder of one of India's leading independent brand design practices—Codesign ( www.codesign.in ). As creative head at Codesign he has led projects for iconic Indian brands like Royal Enfield, Tata Motors, Wildcraft, Godrej and dynamic startups, developing deeply strategic and impactful brand identity systems.

Rajesh has represented Indian design & Codesign at numerous national and international platforms including, What Design Can Do (Amsterdam), London Design Festival, Sri Lanka Design Festival, Kyoorius Design Yatra India, he is considered one of the most significant voices in Indian design industry, and has founded several independent projects like Dekho, Rising & Unbox design festival to build active dialogue around design practice and innovation in India. In 2006, Rajesh was featured in CNBC TV18's Young Turk—One of India's most acclaimed shows on entrepreneurship and the spirit of enterprise.
Prof. S. Balaram
Esteemed Prof, NID Ahmedabad (retd.)

Professor Singanapalli Balaram, Dean, Aram centre for Art, Design and Environmental Studies was Emeritus Professor of CEPT University and former Chairman of Education, National institute of Design and founder-dean DJ Academy of design.

He was-
-Awarded 4 patents for his innovations
-Conferred the Helen Keller award for work for people with disabilities
- International Ron Mace 'design for 21st century award' for Universal Design, the only Indian to receive this honour.
- Honorary Advisory board member, 'Design Issues', the prestigious international journal, (USA).
- Won the international IAUD Grand Award for Universal Design Education
- the national NCPEDP-Mphasis Gold Award.


Prof. Pradeep Yammiyavar
Department of Design, IIT Guwahati

Senior Professor working in multi and interdisciplinary Creative Design domains of Innovation, Management & Technology since 34 years. Internationally honoured for establishing new bench marks and standards in Design research. Conferred with India's first PhD in Creative Design. Pioneer of Design PhD programs in India at IITG. Founder of M.Des program and Initiator of Centre for Product Design and Manufacturing at Indian Institute of Science, Bangalore. Established India's pioneering UX-UI-HCI Research Lab at IITG in 2003-04. Scientific Adviser to the Controller General of Patents, Designs and Trade Marks, Government of India.

Conferred with over 10 National and International Awards for Design and Innovation. Honoured with Teaching Innovation Award 2016 by Government of India – MHRD for significant contributions to Indian Design Education, Pedagogy and Curriculum Innovation. Member of Governing Boards of CFTIs. Author of over 150 research publications and 9 IPRs.
Mr. Michael Foley
Foley Designs, Bengaluru

Michael Foley runs an independent studio 'Foley Designs' known for its innovative thinking processes, zeal for design, originality of thought and the ability to use market and consumer understanding to create new benchmarks in design. Every design at the studio revolves around a mark of inventive thinking. Michael first made his mark with his creative direction at Titan Industries giving a contemporary makeover to the time-wear category; today his studio's sensibilities redefine several challenging areas elevating design to a platform that is reflective of what people desire. Foleydesigns consistently attempts to deliver design solutions that are fresh, desirable and influential. Foleydesigns has been involved in landmark projects such as the design of the Queen's Baton for the 2010 Commonwealth Games and several world-class products for the Indian and global market.
Mr. Tanay Kumar
CEO, Co-Founder and Chief Creative Officer, Fractal Ink Consultancy, Mumbai

Mr. Tanay Kumar Co-founded Fractal Ink Design Studio Private Limited since 2010 and serves as its Chief Executive Officer and Creative Director. Mr. Kumar spearheads the Visual Design and Design Strategy at the tudio. He is a mentor to many UX groups and design incubators around in the country and has also taken up the challenge to help establish need for design thinking in organisations in India. Some of the brands which he was involved in shaping up during his professional journey are Microsoft, F1, Disney, British Telecom, Indian Railways, Nokia, Barclays, Axis Bank, ICICI, Samsung, Godrej, Hungama.
Ms. Sapna Behar
ICARUS NOVA, Bangalore

Sapna is Director and Founder of Icarus Nova. She has a degree in Design from the IDC at lIT Mumbai and is also an Electronics Engineer. Sapna was a Senior Designer at the Titan Design Studio before she joined Icarus as a partner. She leads Strategy and Innovation and is a recipient of the DST-Lockheed Martin Innovation award. Among her other responsibilities, Sapna directs IP creation at Icarus.
Mr. Ravi Poovaiah
IDC School of Design, IIT Bombay

Professor Ravi Poovaiah is a senior faculty member at the IDC, IIT Mumbai. His research interests are in areas related to Visual Language, Information Visualisation, Visual Narratives, Interaction Devices, Collaborative Learning Environments and Designing for Children. He is involved with building open source digital resources related to 'Design Learning', 'Folk Tales', 'Designing for Children', 'Design of Way-finding Systems' and 'Design in India' with access to networked information. He has been coordinating along with NID and IIT Guwahati on a Ministry of Human Resources sponsored project named 'e-kalpa' to build an open source digital learning environment for design in India. He is also coordinating a research project on experimenting with Social Media called – The Centre of Social Media Innovations for Communities (COSMIC), a collaborative initiative between IIT Bombay and the universities from Singapore – NUS and NTU.
Mr. Vibhor Sogani
Vibhor Sogani Studio

He started his studio in 1994 in Delhi and has engaged in various prestigious commissioned installations, design projects and conceptual art assignments. Given his diverse interests, he also handled several offbeat projects along with designing and producing some prominent trophies for international sports matches and Government events. One of his prominent works is the largest Public art installation of India – the 'Sprouts' - a 40 feet high creation in steel installed in the the heart of Delhi. It was a Government initiative towards the beautification of Delhi.

Recipient of many honours, Vibhor has been awarded 'Indian Art Icon of the Year 2014' (Singapore) and has been nominated by the Government of India as a member of the governing body of the India Design Council. Vibhor's light designs have won him awards like EDIDA (2008, 2011, 2018) and more recently the Light ME Award, Dubai 2018
Mr. Ranjan Bordoloi
Red Dot Design Award, Bordoloi Studio

Ranjan Bordoloi is a multidisciplinary designer currently based in Assam. After completing his Masters in Design from the Department of Design at IIT Guwahati in 2014, he has been working from his small home based studio. Since his time at IITG, he has been showcasing works at major design exhibitions such as Milan furniture Fair, London Design Festival, India Design ID and Ambiente Frankfurt among others. He has also received awards & accolades such as Forbes 30 under 30 India, Elle Deco International Design Award and Red Dot Concept Award. He also teaches at NIFT Shillong as a guest faculty.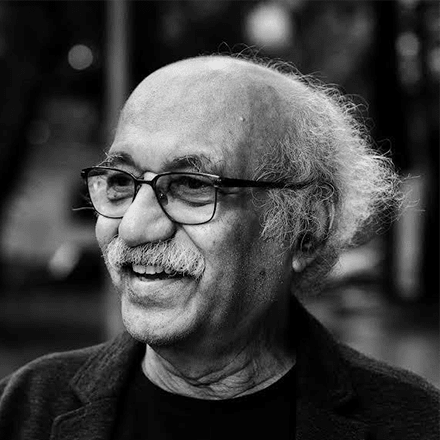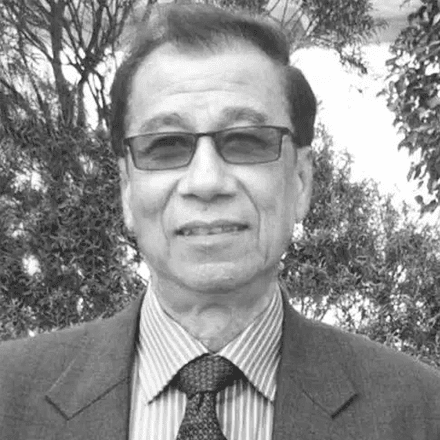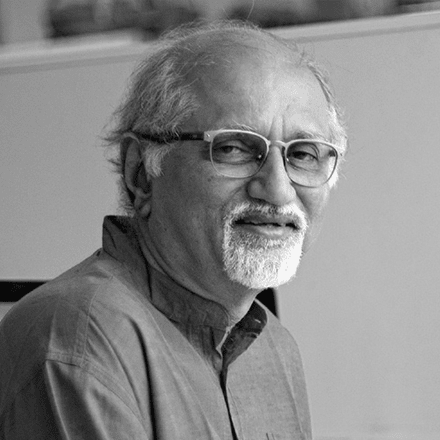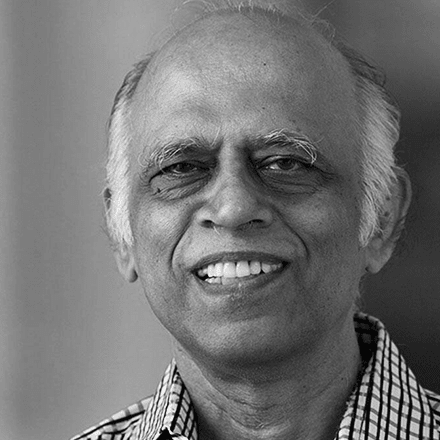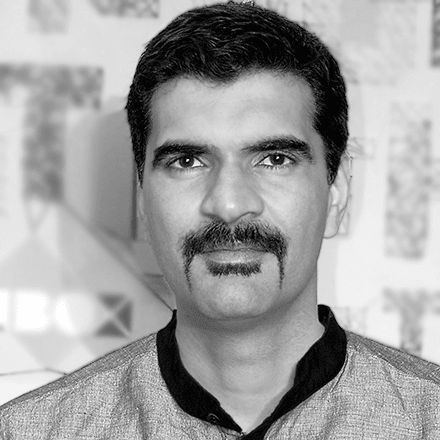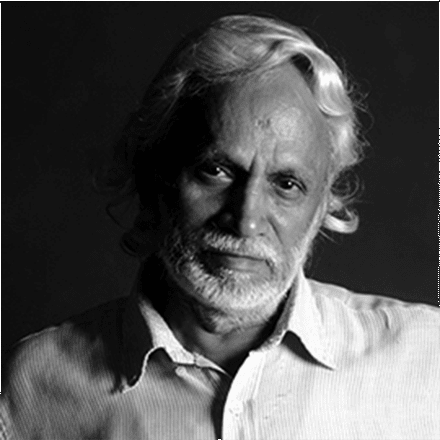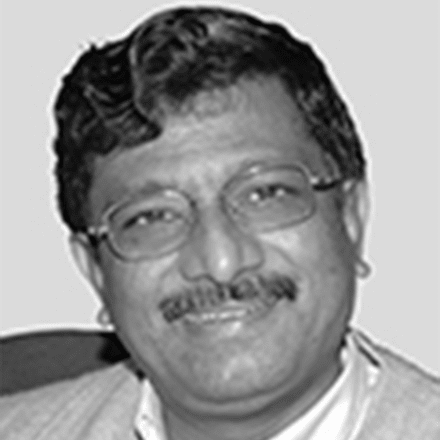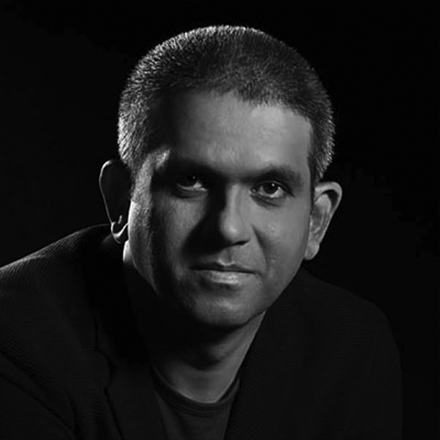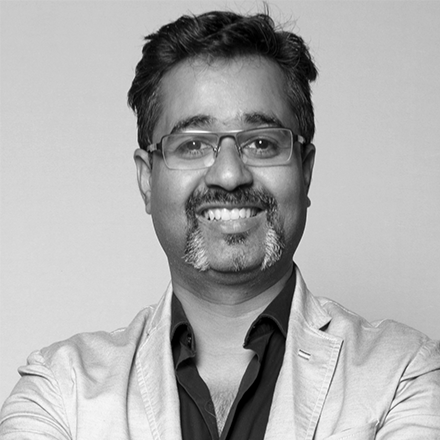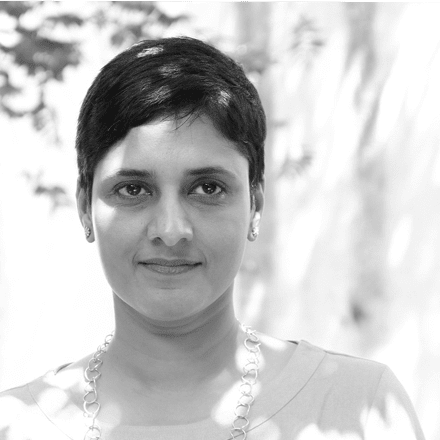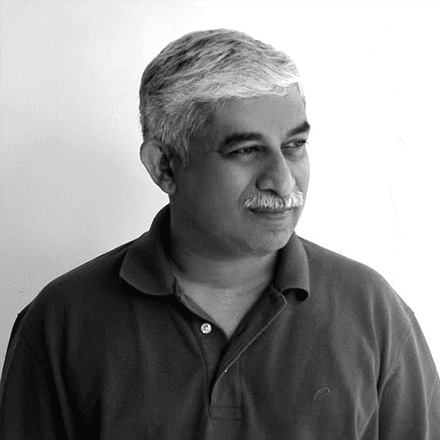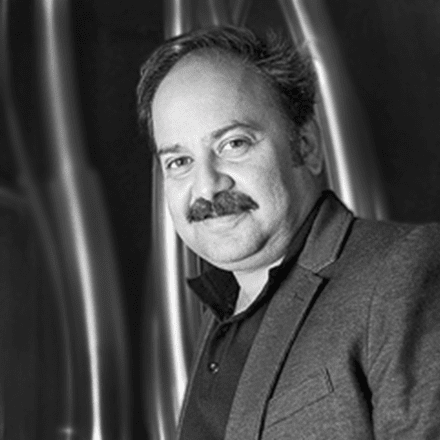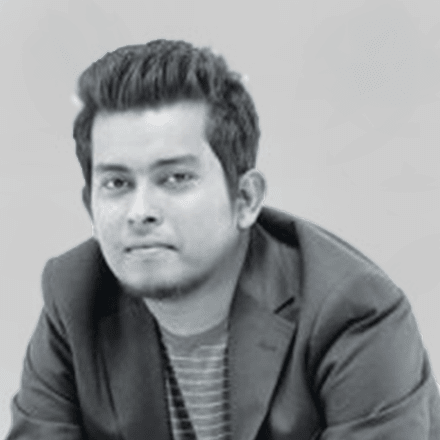 Registration
Charges for two days design meet (19th and 20th May, 2019)
Entry is free for all the students! Please carry valid college/school ID card and show it to the volunteers
Faculty/professionals
₹500

+ hostel charges ₹150/day, payable only at hostel (accomodation only) *
*based on availability
#All the categories will be verified. Please carry your ID cards
Students and alumni Kindly put '0' in all the fields regarding payment which are non-applicable for you. Faculty and professionals need to fill the payment details given.
Send your applicable registration amount to this State Bank of India account - Account name: ISHANYA 2019 Account no.: 38377336145 Account type: Current IFSC: SBIN0014262 SBI Branch: IIT Guwahati
You can also pay through Google Pay. If you are not sure how to, here's a nifty manual!
After payment, make sure you fill up this form.
Do not pay hostel charges online!